It all began 60 years ago, on the corner of College and Mulberry Streets in Elizabethtown, Kentucky. The Swope Family of Dealerships got its start in a small building with a one car showroom, two gas pumps out on the curb and a new car inventory consisting of just three vehicles. In 60 years we have grown from the smallest dealership in Elizabethtown to a member of the largest dealership group in Kentucky.

This being our Diamond Anniversary, we have scheduled events throughout the year. Significant among these is our increased support of United Way and United Way charities, the completion of our state of the art 23,000 square foot Nissan Dealership and the remodeling and expansion of Swope's Cars of Yesteryear Museum.

A lot of ribbons were cut on May 10th, as we celebrated the Grand Opening of these two outstanding facilities and welcomed several hundred friends and customers who were in attendance. There was picture taking and much reminiscing about the early days of the Swope businesses in Hardin and Jefferson Counties in Kentucky.

An interesting Diamond Anniversary display is our original 1952 Plymouth Cranbrook, just like the first cars we sold back in 1952. Driven less that 16,000 miles everything is original, including even the tires. Featuring much of its showroom beauty, this 60 year old car attracts many admirers.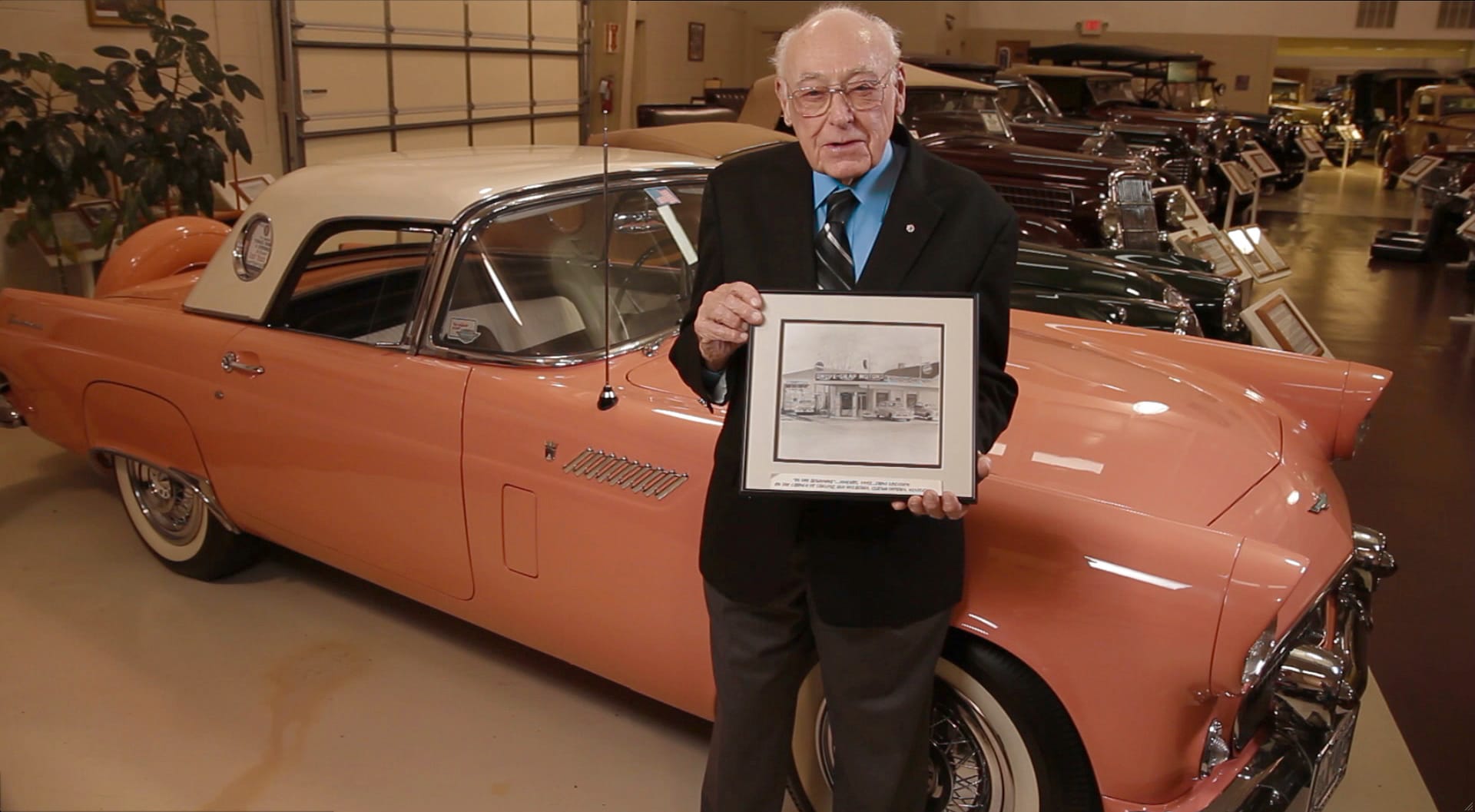 AND THE WINNER IS......

After taking a test drive at Bob Swope Ford, Brant Duvall asked Angie Carter for her information to enter her in the 60th Anniversary Diamond Giveaway. Angie said ok but admitted that she had never won anything.

The night of our reopening of Swope's Cars of Yesteryear Museum, Mayor Tim Walker pulled out the winning name, Angie Carter, for the diamond. We called Mrs. Carter that night but was unable to reach her.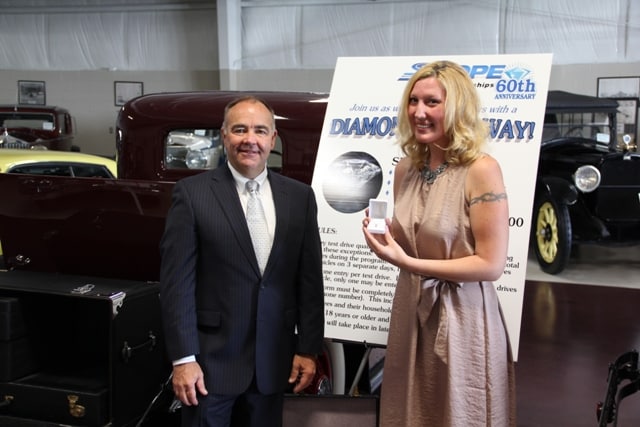 It took us several days, but we finally reached her and gave her the good news. When she was told that she was the winner, she thought it was a joke. We explained that it was no joke, and she made arrangements to come and pick up the diamond. When she arrived at the Chrysler building she was shaking. For about 20 minutes, Mrs. Carter kept staring at the diamond in disbelief stating that she had never won anything before in her life. She went on to say that she was from Fort Knox and her husband was in the field. She was trying to get in touch with him, but he wouldn't be home for four more days.

The smile on Mrs. Carter's face is as sparkling as the diamond she is wearing. Congratulations!!! She is now the proud owner of a diamond pendant worth $10,000. What a way to win something for the first time!!!!!